Map Unavailable
Date/Time
Date(s) - 12/05/2022
1:00 pm - 3:30 pm
Categories
There has been a misconception that older adults do not use or abuse mood-altering substances.  Research has now shown that substance use among older adults has been under-identified for decades.  With "baby boomers" and the growing issues with prescription medication, there is a new urgency to address the education, identification, and treatment of substance-use disorders among older adults.  This program will introduce participants to the specific substances that are abused in the older adult population including illicit drugs, prescription drugs and alcohol.  Treatment interventions, evidenced-based practices and older adult specific outreach programs will be reviewed.  It is hoped that as communities recognize this growing concern, and addressing these issues will become a priority.
This 2 ½ hour webinar is directed to all individuals working with older adults in the community. "Substance Use Disorders: Issues in Older Adults" is presented at an intermediate level but due to the importance of the subject matter questions will be addressed and answered to include all levels of community participation.
OBJECTIVES:
Describe the prevalence of substance use disorders in older adults.
Compare the differences between the current generation of older adults and substance use and baby boomer generation.
Explain the difficulty in recognizing substance use disorders in older adults.
Identify the issues of health literacy in medication misuse among older adults.
Critique common screening instruments for older adults with substance use disorders.
Discuss specific treatment approaches for older adults.
AGENDA:
1:00 – 1:30  PM– Substance Use Disorders in Older Adults– the Problem
Demographics and Generational Differences
Issues of Opioid use in older adults
Diagnostic Criteria
"Process Addictions"
1:30 – 2:00 PM – Illicit drugs and Medication Misuse
Illicit drugs / Prescription drugs used non-medically
Issues of opioid abuse
Medication Misuse
Medication Interventions
2:00 – 2:30  PM Alcohol Abuse
Types

At "risk"
Early Onset
Late Onset

Issues of "age-related" change
Risks of Alcohol use with prescription medication
2:30 – 3:15 PM Assessment/ Older Adult Specific Treatment
Assessments for substance use disorders in older adults
Evidence-based practices and older adult specific intervention
 3:15 – 3:30 PM Conclusion and Evaluations
INDIVIDUAL WEBINAR costs are $45.00 –   $30 Registration fees.  If Contact hours are needed it is an extra $15.00
Contact Hours/ Continuing Education Units listed below. 
Social Workers, Marriage and Family Counselors and Professional Counselors – Continuing Education Credits has been submitted to PA State Board of Social Workers, Marriage and Family Counselors and Professional Counselors for 2.5 Continuing Education hours.
National Academy of Certified Care Managers:  Application has been approved by the National Academy of Certified Care Managers (NACCM) for 2.5  continuing education contact hours.
Pennsylvania Personal Care Home Administrators: The Pennsylvania Department of Human Services has approved 2.5 contact hours for Personal Care Home Administrators/ ALR Administrators for this webinar series.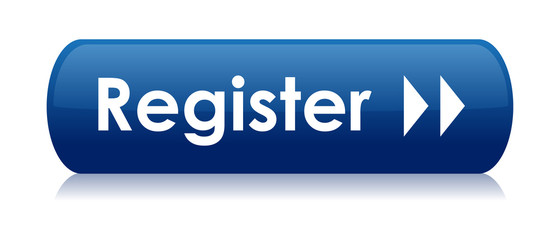 ALL educational programs will be taught by Linda Shumaker, RN, GERO-BC, MA
Ms. Shumaker is a gerontological certified registered nurse who is a private consultant as well as currently in clinical practice in Harrisburg Pennsylvania.  She has previous served as Outreach Coordinator of the Pennsylvania Behavioral Health and Aging Coalition.  In 2005, as founding Executive Director of the Coalition, she advocated for funding and received over $325,000 to outreach and educate older adults regarding behavioral health issues.  She introduced policies to encourage the Mental Health and Aging's "systems" of care to work cooperatively to serve older adults with behavioral health issues.  Ms. Shumaker also served as the Executive Director of Prevent Suicide PA, a statewide nonprofit to support those affected by suicide, provide education, awareness and understanding by collaborating the community to prevent suicide and reduce the stigma associated with suicide. Ms. Shumaker spearheaded Pennsylvania's Older Adult Suicide Prevention Plan, one of the first in the country, as well as advocating and obtaining a Mental Health Bulletin ensuring that adults with dementia and secondary psychiatric symptoms have access to mental health treatment.  Ms. Shumaker also has worked at the Central Pennsylvania Psychiatric Institute, Penn State College of Medicine in Hershey, PA.  Ms. Shumaker has extensive clinical experience working in community mental health, geriatric assessment teams and in long-term care.   In addition, she has been an instructor of psychiatry at the Pennsylvania State University, College of Medicine, co-chair and founding member of the Pennsylvania Mental Health and Aging Coalition.  She has served as a member of the Older Adult Committee of Pennsylvania Office of Mental Health and Substance Abuse Planning Council and a member of the Long-Term Care Subcommittee of the Medical Assistance Advisory Committee. Ms. Shumaker has also served on the Ethics Committee of Temple University's Protective Service Institute. She has served on the Board of Directors for the Pennsylvania State Alzheimer's Association and the Advisory Board for the Central Pennsylvania Chapter of the Alzheimer's Association.  Ms. Shumaker's "special interests" include ethical and social policy issues in relation to the care of the elderly with behavioral health problems.
 Grievance Policy
Optimize Aging, LLC seeks to ensure equitable treatment of very person and to make every attempt to resolve grievances in a fair manner.  Please submit a written grievance to:  Linda Shumaker, optimizeaging@gmail.com. Grievance would receive, to the best of our ability, corrective action in order to prevent further problems.
For any needed special accommodations, please contact Linda Shumaker at optimizeaging@gmail.com